John Duffy and the classic lineup of the Country Gentlemen, doing a tune I haven't been able to find out much about
This discgraphy says it may first have been the b-side of the Starday 1963 single of Copper Kettle, and then appeared also on Yesterday and Today, Vol. 3 (Rebel)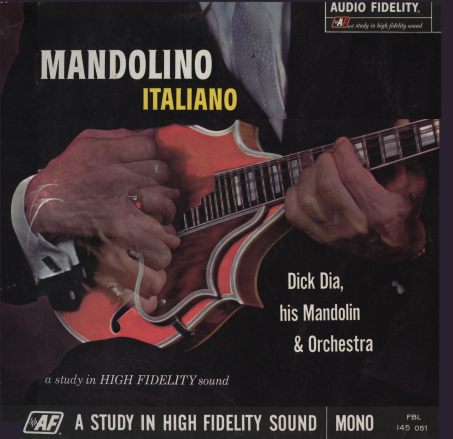 I play 1, 2, 3, 8, 11 (12, 5, 7 eventually)
Side 1
Side 2
A fiddle tune can have more than one title, or two titles refer to two tunes that are very similar. Examples are: Lost Indian (how it's known on most recordings) and Cherokee Shuffle (how it seems to be known to fiddlers I meet); College Hornpipe, aka Sailor's Hornpipe (the "Popeye theme")
From four great mandolinists, these are four versions of the same tune, with two titles – Back Up and Push, and Rubber Dolly (the Jethro Burns is Back (It) Up and Push)
Not much about Paul Buskirk appears to be on the Internet, but Deke Dickerson recently put up a youtube of Buskirk in a movie, and he's put up some other great pickin' http://www.youtube.com/profile?user=KoolKlipsFromDeke#p/u/21/8fWQBA-i0Tc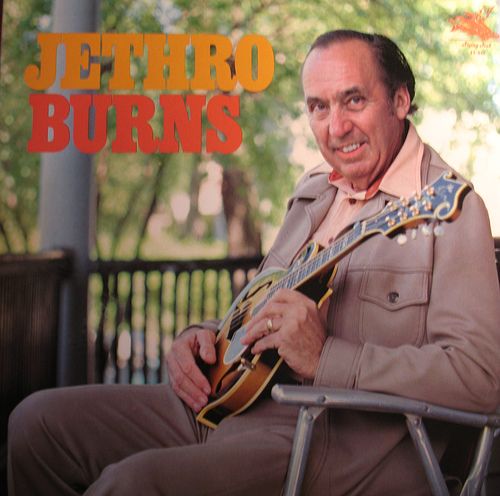 Back It Up and Push - Jethro Burns
Back Up and Push - Bill Monroe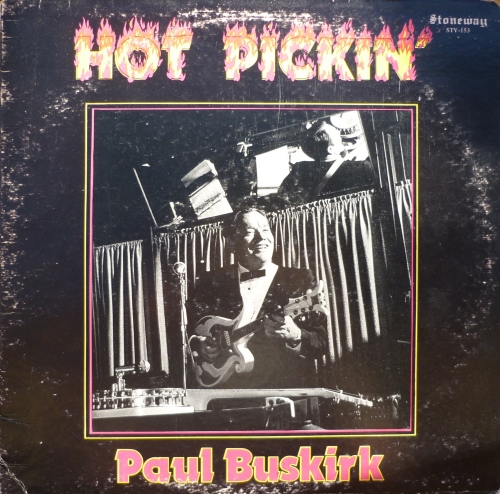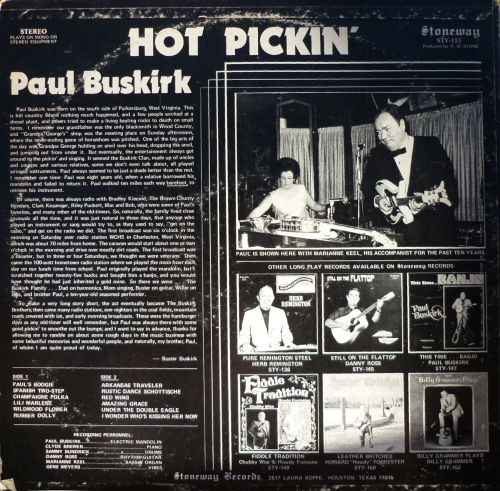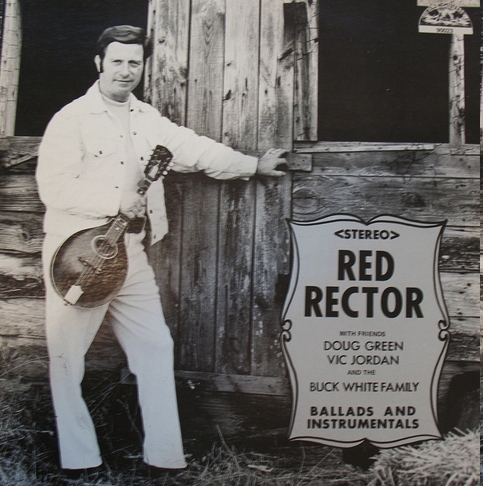 And, here is an unrelated tune, Step It Up and Go - Maddox Brothers and Rose
From the liner notes to some albums.
I'm interested in the origins of these names. Did people just make them up? Are they (as probably in the case of Aytchie, from Archie?) mishearings/misspellings of other names?
Garley (Garley Foster, from Watson Family liner notes)
Pleaz (Pleaz Mobley)
Artus (Artus M. Moser)
Roscoe (Roscoe Holcomb)
Dillard (Dillard Chandler)
Buell (Buell Kazee)
Clayton (Clayton McMichen)
Dewey (Dewey Balfa)
Eck (Uncle Eck Dunford, Eck Robertson)
Riley (Riley Puckett, Riley Shepherd)
Hylo (Hylo Brown)
Wade (Wade Raney, Wade Mainer)
Alton (Alton Delmore)
Rabon (Rabon Delmore)
Zeke (Zeke Morris)
Arthel (Arthel "Doc" Watson)
Gaither (Gaither Carlton, Doc Watson's father in law)
Sophronie (Sophronie Miller, Doc Watson's family neighbor)
Asher (Asher Sizemore, Stonemans liner notes)
Herschel (Herschel Sizemore)
Harlan (Harlan Howard)
Arlie (Arlie Duff)
Date Added: 5/9/2008
This is a response I received not long after I posted this list:
My Dad's name was actually "Arleigh", a twist on Sir Walter "Raleigh", chosen by his mother. He shortened it to "Arlie" as his stage name because it was easier for others to spell.
–Becky (Duff) Rippy
Cas (Cas Walker, Red Rector liner notes)
Oland (Oland Bassham)
Aytchie (Aytchie Burns, Jethro's bro)
Jethro (Jethro Burns, real name Kenneth)
Wiley (Wiley Morris, Zeke's bro)
Vassar (Vassar Clements)
Lew (Lew Childre)
Birch (Birch Monroe)
Cohen (Cohen Williams)
Cedric (Cedric Rainwater)
Sherrill (Sherrill Roper)
Carace (Carace Hutchins)
Denver (Denver Duke)
Almeda (Almeda Riddle)
Ola (Ola Belle Reed)
Fields (Fields Ward)
Annadeen (Anadeen Fraley)
Bascom (Bascom Lamar Lunsford)
Orna (Orna Ball)
Gid (Gid Tanner, and the Skillet Lickers)
Pearly (Rev. Pearly Brown)
Luches (Luches Kessinger, Clark Kessinger's bro)
Guthrie (Guthrie T. Meade)
These below are more common, but still … ?
Asa (Asa Martin)
Reese (Reese Jarvis)
Otis (Otis Shearer)
Mac (Mac Wiseman)
Everett (Everett Lilly)
Virgil (Virgil Graves)
Archie (Archie Campbell)
Doyle (Doyle Lawson)
Carter (Carter Stanley)
Vernon (Vernon Claude)
Earl (Earl Scruggs)

This is a double vinyl album from Les Paul, 1976, with rerecordings of many songs from earlier in his career, the vocalist Helen Streiff stepping in for Mary Ford on the vocal tracks. The record is on the Mad Bag label (?). I've been able to find little information about the album.
I like many tracks, but I'm curious about one in particular, Russian Gypsies. I'm assuming Les Paul wrote it?
I'm posting Russian Gypsies now, and will post several other tunes later.
Les Paul's Greatest Hits
Les Paul (g); Helen Streiff*(voc); Bob Paul (d). 1976
Vaya Con Dios*
Twelfth Street Rag
I Love You So Much
Back Home Again In Indiana
Mandolino
Three O'Clock Blues
Tiger Rag*
Mockin' Bird Hill*
Some Of These Days
Jazz On The Reservation
Nola
Stompin' At The Savoy
Marie's Waltz
Alabamy Bound*
How High The Moon*
Just One More Chance
Cookin' Green Champagne
In The Good Old Summertime*
Johnny Is The Boy For Me*
Hoosier Hustle
Lover
Tennessee Waltz*
Hey! Meet Mister Callaghan
Bobby's Tune
Russian Gypsies
Dark Eyes
Low Down Blues
Runnin' Wild*
Most of the above tracks appear to have identical backing tracks to the equivalent Capitol issues.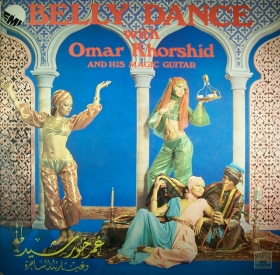 This is a great album. I bought it new in the early 80s, sight unheard, from a Middle Eastern record store. The album is from 1974, manufactured and distributed by EMI Greece. When I got the record I was familiar, obviously, with "Never on Sunday," but the others I didn't know. This was the first time I heard "Apache," and since then I've found other versions of "La Cumparsita" a famous tango from Uruguay by way of Argentina.
A Google search now yields that "Johnny Guitar" is an instrumental version of the probably vocal theme song to the 1954 movie. (When I searched on this a couple years ago I came up dry.) The P. Lee in the songwriting credit is indeed Peggy Lee.
"Kiss of Fire" is the English, lyrics-added title of the tango "El Choclo" (restripped of lyrics here; ahh, it's all so confusing).
So my quest (Johnny Quest) continues, now for La Playa on side two and tracks 1, 2, 4 on side one. Any info on the sources of those tracks would be much appreciated.
I'm posting the whole album, with none of the tracks trimmed. There are many wonderful moments. Solenzara starts with a low-pitched solo intro, then into the main body of the song, played with a cutting, knife edge style guitar.
Casatschok has these cool breakdown sections and then gets exciting coming out of the guitar solo toward the end. La Playa has an extended percussion intro. (Though it's a guitar album, the percussion is really where it's at.)